Bearded dragons are such fantastic creatures. The remarkable thing about this reptile is that you discover new something every day about them. These features of the bearded dragon must have mesmerized you. So, now you have decided to get one for yourself. You must have looked into the type of breed you are going to own. Moreover, if you a going to have a juvenile or an adult one. However, you never know how to identify the right one for you until you are a reptile expert.
So, whether you are going for a standard scale, a Dunner, or a leatherback, you need to look carefully to get a healthy one for you. All of us want to get the best and the healthiest one in stock, but that's not the same case. There is no more fraudulence than the pet market out there. You can buy from famous sellers, but keeping your eyes open and knowing the most about the breed and genetics of the animal you are owning is the key. Most of the time, the mixed genetics and admixture of inferior ones make you cost you a lot more than it should.
Owning the right, the bearded dragon is really something, and you know why you will spend your hundreds of dollars in one go. So, we are here to guide you on how to get the right one for you from the dragon breeders.
Keeping reading and never make a deal before asking a few more questions mentioned below to the dragon breeders.
Here is the main point. Always stay away from the things that look too attractive! Yeah, never purchase from the large chains like PetSmart or so on. There can be many reasons for it. Some of them are listed as under:
They Do Not Consider Animal Genetics:
Pet chain owners are super careless in working on getting the best possible. That's because these chains work by buying and investing in bulks without paying any consideration to genetics and animal husbandry. Some pet chains are also known to purchase the rescued animals and those from concentration camps. Now you know how miserable it can be. Though they are improving under strict laws and practices, why pour our money bag when there is a doubt.
Chain pet stores have a high turnover. We all know that. Moreover, they always employ only part-time employees. These employees are usually part of some dogs and cat-raising stores. Precisely they know least about the reptiles. This makes sense. How can someone working only with mammals take a grip of snakes too! So, you're never going to get any useful or authentic and reliable information from these people. These people are not trained to look after and work with breaded dragons in any way. It is just a blind shot that you can never trust.
You may hear someone making big claims at any pet chain store talking confidently and loudly about the dragon they are selling. However, let me be apparent. All these are just random shots along with their own product marketing. For example, you may see them telling you that sand houses are great for your pet. It needs to maintain the natural habitat. All because they are selling it in some handy bags and are marketing it somehow. Oh, for Lord's sake, it will kill your dragon in less than 6 months, and you will never know what the reason was. All because you trusted these mighty store employees too much!
The employees at the pet chain stores are not trained to educate their clients about bearded dragon husbandry. Therefore, unless you are sure about the store or your friend has a good experience there, look for the right breeder instead!
However, finding the genuine and trustworthy breeder of breaded dragons is never easy. Obviously, they are not as common as dogs and cats. You want a novel little friend and, most importantly, the best of them, so it worth some background research. Do your homework and start working on online breeders. Read all the reviews about them, and know if they have any physical address. Approach them personally, if possible, and ask about their services in person to be more precise. On the other way round, you can take the number from the website, give them a call, and ask for details.
How To Identify A Good Breaded Dragon?
So, now the question arises, what if we find a lot of breeders out there. How to make sure which one is best for us? Here are some necessary checks for identifying a trustworthy dragon breeder.
He is relatively easy to talk to and understand.
He is always at your service and responds to emails, calls, and text messages in case of a problem.
He is well educated and knows a lot about what he is presenting.
Above all, he is friendly and patient.
If you find all these traits in one dragon breeder, you are good to go. Getting the right breeder will take you one step closer to selecting the right animal for you.
Don'ts While Selecting A Breeder:
Here are some DONT'S when you select a breeder:
Do not stick to the breeder closest to you. Always explore the best one out there. You can easily have your pet shipped to your place. You can quickly contact me telephonically or through the mail. So, find the best breeder, no matter how far he is.
Do not trust only online reviews. Online reviews can sometimes be faked. Moreover, if good in a single case, one person may not be suitable for your breed. So, always find a breed expert and talk to him. Moreover, it is still the best idea to talk to someone who has the same breeder experience.
Do not be lured by mighty claims. Sneak between the lines and dig deep into the organization.
Be Cautious With Buzz Words:
Be very selective in interacting with the breeders. Make a list and work on it. Check if any of these breeders use fancy and luring words in their advertisements. Believe me, there is nothing like sky mounting, novel, fancy stuff in the market of bearded dragons. You just need to be sure that any advertiser using highly lucrative language can really be compromising on genetics and husbandry. So, scratch all such breeders on your list. They are all like the large bulk marketer, as mentioned above. Just ignore them and move on.
The Best Selection Of Colors And Patterns
The color traits and patterns all vary from breed to breed. So, depending on the characteristics, you can invest in:
Citrus leatherbacks
Rainbow Dunners
Citrus tigers
Witblits
Orange leatherbacks
Hypo citrus tigers
Red bearded dragons
Hypo citrus Dunners
And a lot more other breeds of bearded dragons
Cost Of A Bearded Dragon:
If you go without any background research and think of saving a few of your bucks, you can deal somewhat between thirty to a hundred dollars. Basically, the price depends on the genetics, breed, and age of the bearded dragon. However, aside from the initial cost, you need to pay a lot more on care supplies necessary to raise a bearded dragon at your home, the very initial vet visit, and so on. So, the first month's total cost can go up to three hundred to seven hundred dollars. This cost can go a lot if you are going to save your bucks and have inferior genetics. Do not get too happy at the time you get something for low prices. They are going to cost hundreds of dollars in the future.
If cost is the issue for you, you need to think again about having a bearded dragon. Pay enough for a superior breed, and that actually claims that. Also, know that you need to feed them daily and have them had medical checkups once in a while.
Types Of Bearded Dragon Breeders:
So, know, based on what we established earlier, we have three kinds of breeders
Large Pet Chain Breeders
Online bearded dragon breeders
Local Breeders
Breeders at the reptile show
As far as the large pet chain breeders are concerned, it is a complete no! Stay away from them until you are very optimistic about them. We have talked enough about these mighty business tycoons and their shallowness, right. So, let us get into other bearded dragon breeders.
Online Bearded Dragon Breeders:
There come breaded dragons that you can find online. They are highly experienced, and most of them use YouTube as their source of communication. Most of them share authentic and most reliable information videos on your dragon care and grooming. These videos are an excellent tool for you to check that particular bearded dragon breeder's reliability and experience.
In my view, the best way to find a reputable bearded dragon breeder is online. You can check and know the validity of online breeders. You can also contact them anytime in the future in case you need any information.
Though it may seem a little odd having your little friend shipped to you as an inanimate object, it is still worth it. Do not worry about the shipment. They really take care of it and want to develop the best possible impression before you. Therefore, if you find the best and most reliable services far away, you should go for it. Even if you do not want to get your little friend shipped to a far-off place, take the bait. And do not worry anything about the logistics of shipment. They are actually worth it.
Many famous breeders are working online, among which there are
They are famous for excellent services and shipment with a lot of positive customer reviews. Dachiu even offers its one-time customer life-long support and guidance. You can contact them anytime through telephone or email to get any kind of help. Shipment will cost you on average fifty dollars. However, the rates can vary depending on the distance where you want your pet to get shipped. So, identify the outstanding breeder online lurking under the radar. You will never regret if you chose the right one with good customer service.
Here is another best possible place to have a bearded dragon for you. Reptile shows are incredibly best for people starting to have first-time experiences with the bearded dragons. It is because the place has hundreds of breeders all in one area with their pets on sale. However, even if you are one of the experienced ones and want to buy another one, this place will serve the purpose. All you have to do is talk to the breeders, know the most about the breed they are presenting and make a deal.
However, do not rush a lot in making a deal because the same sugar-coated breeders presenting inferior genetics are all there around. The best way is to take a whole round of the show, talk to the breeder, and judge their behaviors. Ask if they can give post-marketing care and counseling. The worst part about a reptile show is that the breeders come, sell, pack up, and move to distant places. So, you can ask about any counseling you will be required about the bearded dragon. Moreover, if they will be offering any kind of post-purchase customer care and support.
The best way to do this is to visit in the early hours when fewer visitors pressure. You can then ask in detail about the bearded dragon you are going to get. Moreover, you can also directly move to the breeder presenting the breed in which you are interested. Reptile shows are exciting, and you can gather a lot of information from there. So, visit some with a lot of spare time. If you cannot ask many questions due to the many visitors, you may request a few and move to another. Asking too many can make things rough, not only for the animal but also for the breeder. In the worst case, the animal can get agitated again. So, never rush and keep things calm.
Moreover, you will be surprised to know that many breeders are selling their reptiles at a much lower price than in pet stores. However, you need to look deep into the statistics and ask a lot of questions to satisfy you about the animal's genetics and husbandry. Play wise and always go there with some background research. The key is cruising the whole show and analyzing every breeder comparatively. It can be hectic, but it is necessary to have a superior bearded dragon.
What To Ask The Breeder About The Bearded Dragon?
Asking the questions to satisfy you can create an extended dialogue. So, as we mentioned before, it can agitate the breeder and the dragon itself. So, if you do not know what to ask, we are here to help you. So, if you are a beginner, you can any of the following questions to the breeder at the show presenting its bearded dragon:
How long have you been breeding this specific breed?
How many young bearded dragons you produce every year?
What is the diet of the bearded dragon?
What is the possible health risk in this specific species?
What is the expected life span?
Will you help me if I need to ask something after the purchase?
Can I contact you through telephone or email?
Can you please give me your office address in case I need any assistance?
There can also be other tricky questions that can be asked to identify a good breeder. You may ask if he feeds his bearded dragon on mealworms or Dubai roaches. No experienced breeder provides his bearded dragon on mealworm. If the answer is positive, you know what you need to do.
Significant dialogue between you and the breeder is the key to build a good relationship with the bearded dragon breeders. They, then happily, will be willing to help you any time. It's a great thing to have the breeder talk about the thing they love in a non-commercial way. It will prove to be an ice breaker and help you know a lot more than you can get in any book or Google. This can help the breeder get out of the way and tell the buyer about the valuable information they have gathered with years of experience about grooming the bearded dragon. And when you are yourself interested in breeding, there is no better place than reptile shows for you. Have a good relationship with a breeder presenting the breed you are interested in, and that's all you need to have.
However, suppose you find confusion, interruption, lack of enthusiasm, or purely business pitch. In that case, you can slide away and come back with better questions. And if your sixth sense gives you a slight hunch about the breeder's inauthenticity, do not be afraid of cutting it away from the list without a second thought.
If you want to meet the breeder and see how he is breeding the bearded dragons, it is best to look for local breeders. You can find hundreds of breeders in the market, but most of them claim high tags for inferior breeds. So, be very aware when you see one. The best part about having a deal with a local breeder is that you can visit them any time and ask about anything you are confused about. Moreover, you can also get any kind of supplementation recommendations and knowledge about rare breeds from them.
Following are the breeders of breaded dragons you can find in the United States. We have linked them to their official social media page, where you can contact them and also their location if you want to see them in person.
How To Identify A Healthy Bearded Dragon?
Identifying a healthy bearded dragon can be a bit tricky. However, it worths it! If some breeder left a real positive impression on you, then you can look into the following things in the bearded dragon you are going to get:
Is it gleaming and well-nourished?
Is it friendly and not get agitated in the presence of humans?
Are any of its little toes missing?
Is its eyes are clear or foggy?
You need not get very cheesy with animal handling. However, if you are going to invest in something, you need enough meet and greet. So, if you are satisfied fully, now it's time to ask for any kind of guarantees and insurances. Moreover, always ask for follow-up customer support and guidelines. Remember, it is all about attention to detail and a little more work and ransacking. However, you need to focus on having the right, bearded dragon for you and avoid any unwanted experience with your bearded dragon.
Bearded dragons are one of the most fantastic reptile pets anyone can have. However, they vary a lot, depending on their genetics. All of us going to invest in a bearded dragon want to have superior genetics. However, it all depends on the choice of breeder you made. There is the least chance that you find a very perfect breeder of breaded dragon presenting its reptile. Obviously, they are selling, and they want to earn the most revenue. So, it is you who need to do thorough research and select with utmost care. The best advice we can give you when you ask us about choosing the best-bearded dragon is to run after intuition after careful inspection, of course. Look for their presence online, their customer services, reviews, and anyone you know who had their experience in person with them. In this way, you will be able to select the best, most trustworthy, reliable, and caring bearded dragon breeder for you.
All of our suggestions and recommendations are made after years of experience and long hours of research. We would be glad to know it helped you find your best lizard!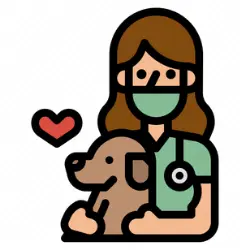 I am a graduate of a veterinary university. Dealing with all the kinds of pets from the dawn to dusk, it's like understanding their language. That is the best time ever, I must say!
Writing has always been my orphenadrine. I love to share my experience and talk about the most common issues people have been facing with their pets. My writing career began in 2015. I aimed to work for pets to share my experience and make pet humans relation a lot better. I usually talk about the most significant or recurrent cases of the day. During my practice at pet centre, I face a lot of questions by pet owners. Moreover, I also own a variety of pets myself including different species of mammals, birds and reptiles.
Therefore, I have decided to educate all the pet owners about their little friends who can't talk the way we do. Understanding what they are telling us is all we need to do. And most of us fail to perceive.
So, I am here to serve the purpose. Let's help each other in better understanding the needs, behaviours, and problems of our best friends with the best possible solutions!